7" 18CM Octopus Skirt with glow eye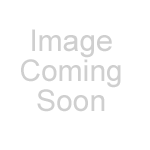 7" 18CM Octopus Skirt with glow eye
Shipping:
$2.00 (Fixed shipping cost)
---
Product Description
Our hallmark product, plastic squid skirts, seemingly simple but complex. Ours are the very finest available being patterned after Japanese high end hand poured squids using the very finest and most expensive resins from JVC and glow paint from Germany - these are sure to the be the foundation of super lures for all types of fish from Fluke to Bonita to Swordfish.
These 7" Skirts are used in making bullet head trolling lures and jet heads, guys down South make excellent snapper and grouper rigs out of them. The brave will even use them for fluke and halibut rigs.
---
Find Similar Products by Category
---
Customers Who Viewed This Product Also Viewed