HPA Big Game Split Ring Pliers BARE TOOL, NO HOLSTER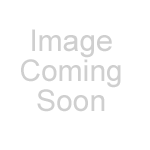 HPA Big Game Split Ring Pliers BARE TOOL, NO HOLSTER
Shipping:
Calculated at checkout
---
Product Description
Quite possibly the best quality Split Ring pliers on the market at any price, even a reasonable one. Forged from top quality 316TN French Stainless Steel
these pliers might just last you a lifetime, but your friends are likely to steal them off you way before then. Comes complete with holster. No Lanyards
available at this moment. Not made in China!
Opens all splits #5 to #12 with ease - you'll love them - guarenteed!
Special HPA jaws the key to opening rings without damage. Damage = loss of strength
---
Find Similar Products by Category
---
Product Reviews
Best Splitring Pliers on the Planet

Posted by Capt Jack Sprengel on 15th Feb 2016

I work as a charter captain specializing in Jig and Pop style big game fishing. I have literally beaten the hell out of these things and frequently forget to rinse them after use. They still look and work as well as they did the day I purchased them. In fact the are the only pair of heavy duty split ring pliers that I have ever used that don't bend or break on heavy duty split rings over time. If you gave me a pair of free 500.00 titanium pliers I would eBay them and use the money to buy more pairs of HPA's Big game split ring pliers. If your wondering if you should buy them the answer is and easy YES!

---
---
Customers Who Viewed This Product Also Viewed